Aussie Tree Care are specialist qualified arborists conducting all tree lopping Gold Coast activities. We provide tree removal and tree pruning services to the northern Gold Coast right down to the southern border of the Gold Coast. We understand the rules for tree removals throughout the Gold Coast City Council areas. We are experienced, qualified and insured for all activities covering tree lopping Gold Coast.
We complete tree removals ranging from complex trees requiring multiple rope systems right through to the common lillypilly. We conduct tree pruning to protect your home and family. Furthermore, we complete tree pruning for aesthetics, privacy screening and to improve the health of the tree. Our Gold Coast arborists can help you with all of your tree lopping needs. All of our work is completed by qualified arborists who work to Australian Standards. You can be assured that your trees are in good hands with Aussie Tree Care arborists, servicing the Gold Coast through to Logan.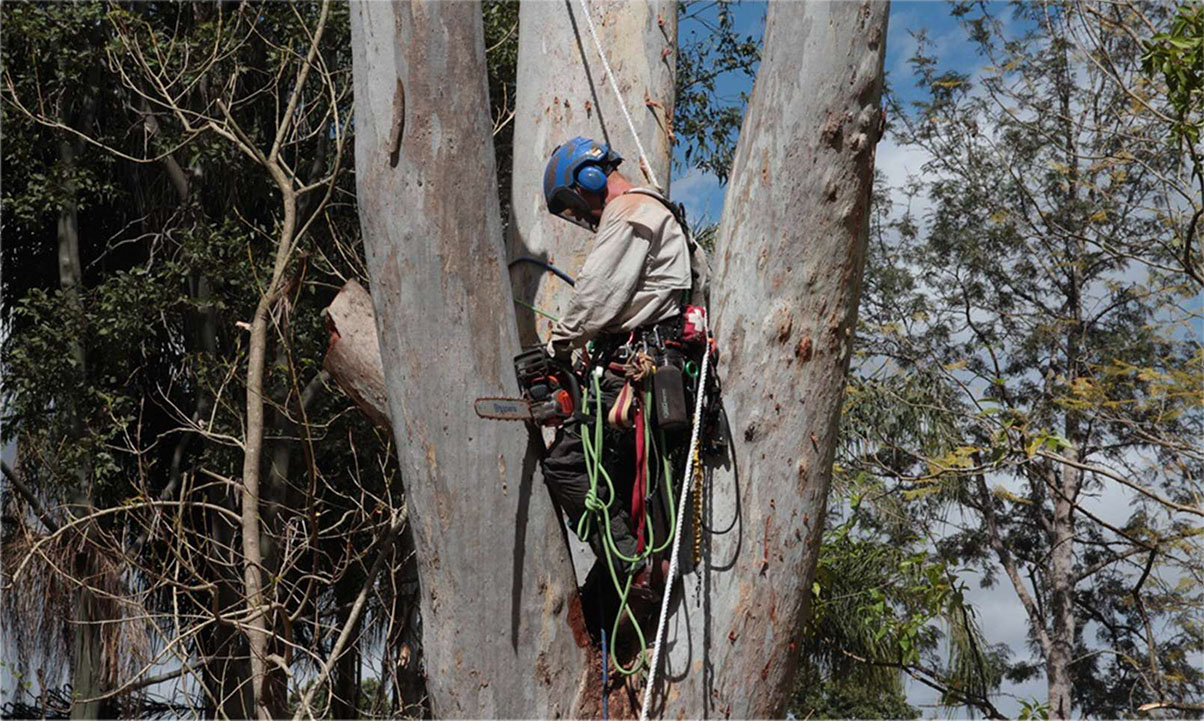 It is important that a home owner considers whether council permits a particular Gold Coast tree removal. The Gold Coast City Council provides a thorough tree removal application which needs to be submitted before most trees can be removed. Without the appropriate approval, both the homeowner and the Gold Coast tree lopper face hefty fines from the council, not to mention the loss of an important environmental asset. The current Gold Coast tree removal rules can be found via the council's website at: 'Do I need to lodge an application to remove vegetation?'
As at November 2017, suburban homeowners on a lot less than 4000sqm are allowed to remove trees that are within 1.5m of a boundary fence, or within 3m of an approved building, or any tree that is a declared pest species regardless of where it is on the private property. Please refer to council's website for a comprehensive explanation of how this is measured and all relevant definitions at City of Gold Coast - Tree removal and pruning.
Tree removal Gold Coast
Tree Lopping Gold Coast
We have qualified and experienced arborists who specialist in tree removal across the Gold Coast. Our teams are confident that they can help you with all of your tree removal requirements, including providing advice on the Gold Coast City Council tree removal process. Our services also include land clearing. We can provide complete land clearing services to properties throughout the Gold Coast involving removal of large trees to make way for new construction, removal of scrub, clearing of trees along property boundaries and for fire break. We can even arrange for the excavation of tree root balls in preparation for your new house slab.
Our Gold Coast arborists are also able to help with tree pruning, tree lopping, stump grinding and mulching services. Call us today on 1300TREE00 for a free quote for all your tree lopping Gold Coast needs.